We're kicking off 2022 with a splash! Our pools are open and ready for your camping pleasure, along with lots of fun activities for some fun in the sun. March started off with a great 50's Weekend and our St. Patrick's Day Celebration was filled with fun, dancing, and crafts. The fresh spring air made for the perfect
afternoons. We welcomed many faces, both new and old, during spring break in April. And we were able to show them a great time with all the activities that were held with several celebrations throughout spring.
 The team worked hard around the resort for the past few months completing many revamp projects. We have a fresh coat of paint on the main clubhouse. We put on new roofs over the cabins. And we've replaced many of the picnic tables around the resort.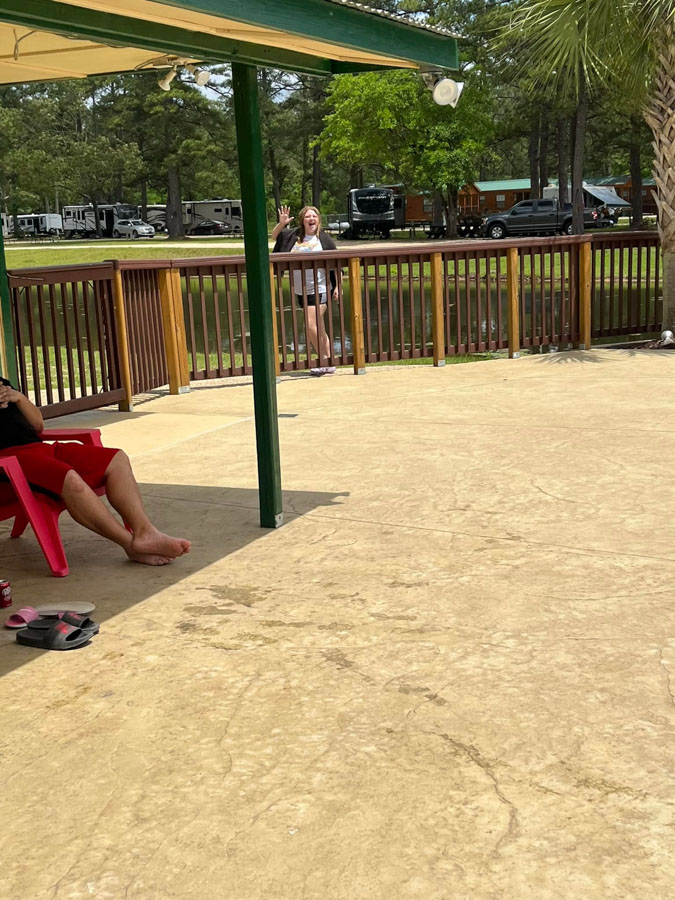 Now summer is here and it's the perfect time to enjoy and participate in the several fun and exciting activities at the resort. Enjoy scavenger hunts, games for the whole family like cornhole and volleyball, and craft activities for both kids and adults. Come join us for our "Summer Fun in the Sun" event and cool off with fun games and delicious treats. And, you definitely don't want to miss our "Abita's Got Talent" show.
There are bound to be some fantastic contestants this year! So, grab your kids, pack your bags, and bring plenty of sunscreen because you are not going to want to miss out on anything that we have planned!